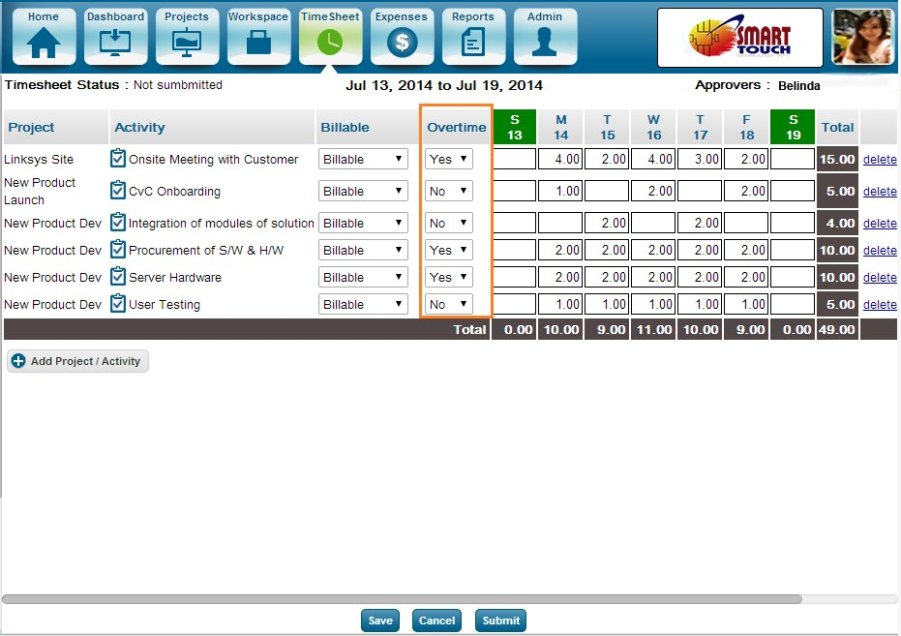 Overtime Approval Solutions
User Friendly OT Approval Solution
Overtime Approval Solutions
Overtime Approval Solutions is perfectly working with Time and Attendance System which make attendance checking more efficiency. Heavy workload on checking & maintaining employees attendance will not be HR worries anymore. Able to integrated with biometrics devices like face recognition or fingerprint devices to correctly keep track every single attendances of staff in company or site, which perfectly prevent "buddy-punching" and overtime cheating. Overtime Approval Solutions is a web based system which can also can be integrated with Payroll Singapore and Payroll Malaysia, as well as E-Leave System and Job Costing System, which make the whole payroll process simple and faster.
Our user friendly Web Solution allows coordinators to assist HR by monitoring, scheduling and approve employees attendance through Internet Browser. With the help of Internet, Web Solution has become a high demand easy access solution at anywhere and anytime. And also, it can accommodate Multi User Access, Multi-Company and Unlimited Employees.
Features & Functionalities
Transaction
Monitoring employees In and Out clocking, lateness, leave or even allowances given.
Allow authorized coordinator to adjust  employees attendance.
Provided with Remark field to allow coordinator to leaves comments.
Transaction is flexible enough to allow viewing of attendance by Dept/ Section/ or Individual records.
Pre-Plan OT
Allow coordinator to pre plan OT hours for employees.
OT Approval
Support up to 2 levels of approval ( 1 Level & 2 Level approval ).
Allow filtering of overtime records by Pending/ Reject/ Approved status to make checking more efficiency.
 Allow Printing of report  on the approved OT Hours..
Approved records will be locked to avoid further changes of OT hours.
Web Scheduler
Allow coordinator to pre plan employee working shift.
Changes of shift can be done from time to time when nesscecasry .
Report is available to view employees working schedule.
Email
Allow setting of email address for Coordinator to receive daily attendance report.

Audit Trail Report
Daily Attendance Report
Hourly Rate Summary
Individual Attendance
Job Cost
Performance Summary
Weekly Attendance
Working Hours Summary Report